Details

Category: News
Published on

03 January 2017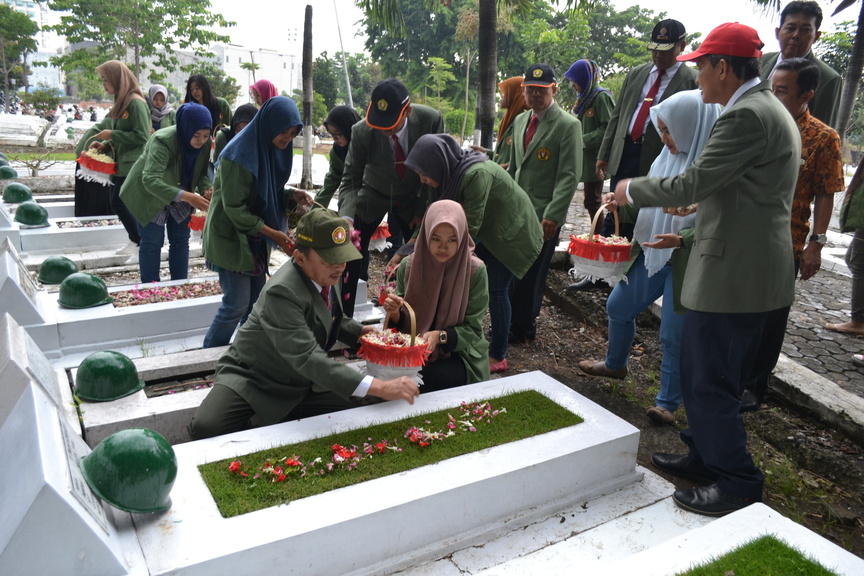 The series of Heroes Day Commemoration 2016 in UPN Veteran East Java was preceded by Flower sow in Heroes Cemetery, followed by 3,000 students on Wednesday, November 9, 2016.
Located at Taman Makam Pahlawan Jl. MayJen.Sungkono, although in the rainfall weather, the students enthusiastically followed a memorial service as well sow flowers and giving a prayer addressed to the heroes.
One student participant sow flowers, Puspita convey this event should be held annually to build young people with high spirit of nationalism. "Even in fairly heavy rain, we still carry the event and then pray for the heroes who have passed away. Because it is not comparable to what the heroes who sacrifice body and soul to seize and maintain independence, "she explained.
Prof. Dr. Ir. Teguh Soedarto. MP, Rector of UPN Veteran East Java who led the procession and sow flowers memorial is also proud of what the students have done. "3000 students of this solemn tribute, offered prayers to the hero, a great nation is a nation that respects the heroes. Furthermore, our job as academics is the independence fought by heroes with the resources and efforts to make a real work in the field of Tri Dharma University. "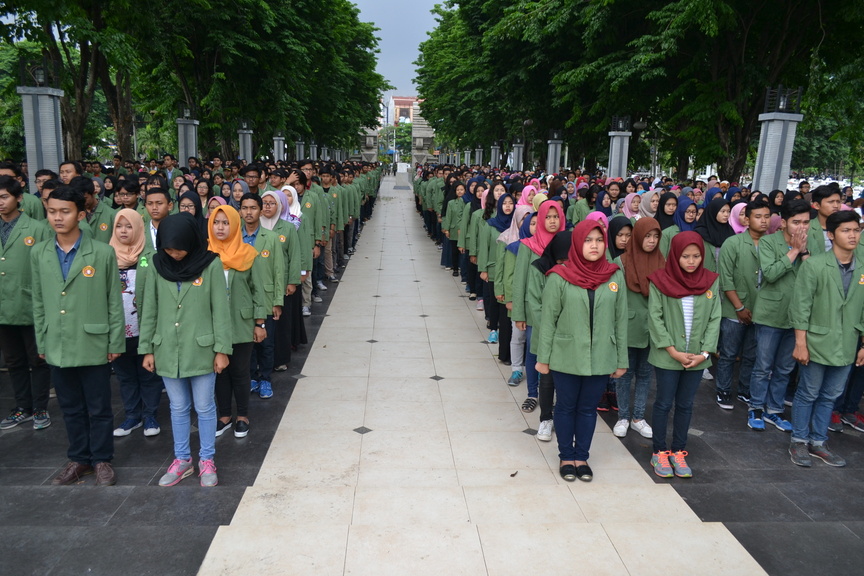 Rector hopes with this event, students can embed if heroism within themselves. So they can form their personal development pioneer who innovate, excel and be successful for independence in the future. (niz)