Details

Category: News
Published on

03 January 2017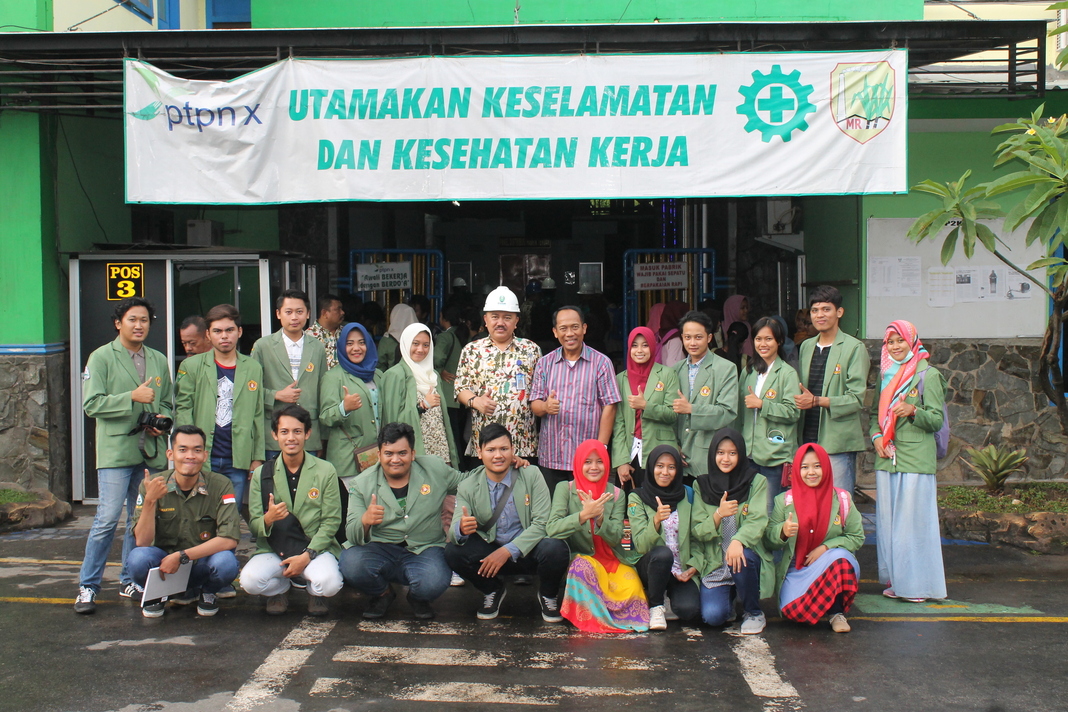 As students, they should grant to run the Tridharma University. One is in the area of research done by the students of Faculty of Agriculture that a comparative study visit in Sugar Mill (PG) Meritjan Kediri on Thursday (27/10)
The visit followed by 70 students of agricultural departments with some lecturers have direct research of sugar production processes. Starting from the raw materials of sugarcane, grinding process, until it becomes white sugar. Not only that, the group also enjoyed the atmosphere PG Meritjan as tourist place that is really kept clean.
Vice-dean of the Faculty of Agriculture UPN Veteran Surabaya Dr. Didik Utomo Personal accompanying comparative studies student, said the visit was part of one of the student practicum course in agricultural departments to find out direct production of sugar, particularly in PG Meritjan. "Hopefully with this visit, knowledge and motivation of students are growing, so they can take those directly and applied both in lectures and in society," he explained.
General Manager (GM) PG Meritjan Ir H Alan Purwandiarto MSi said the visit of the Faculty of Agriculture UPN Veteran Surabaya was a momentum for PG Meritjan to educate and share knowledge about the development of the sugar industry. "We welcome for this," he said.
He said, as factories Dutch heritage still survive until now, PG Meritjan actually constantly working to maintain the existence and quality of production to date. "This is what we share with students who arrive," he continued.
As a mill, PG Meritjan continue sugar production to meet the needs of self-sufficiency Indonesia. The plan, PG Meritjan will continue production until the raw material runs out at the end of this year. "We will continue production until sugar cane raw material discharged, is expected until the end of December," said Alan.
Alan also told all delegates, through the momentum of the commemoration of Youth Pledge October 28, students should strive to achieve a brighter future. Where all processes must be passed by both. Including learning and gaining experience during college. "As a young man must be willing to go through the process, do not be instantaneous," he hoped. (niz/git)