Details

Category: News
Published on

03 January 2017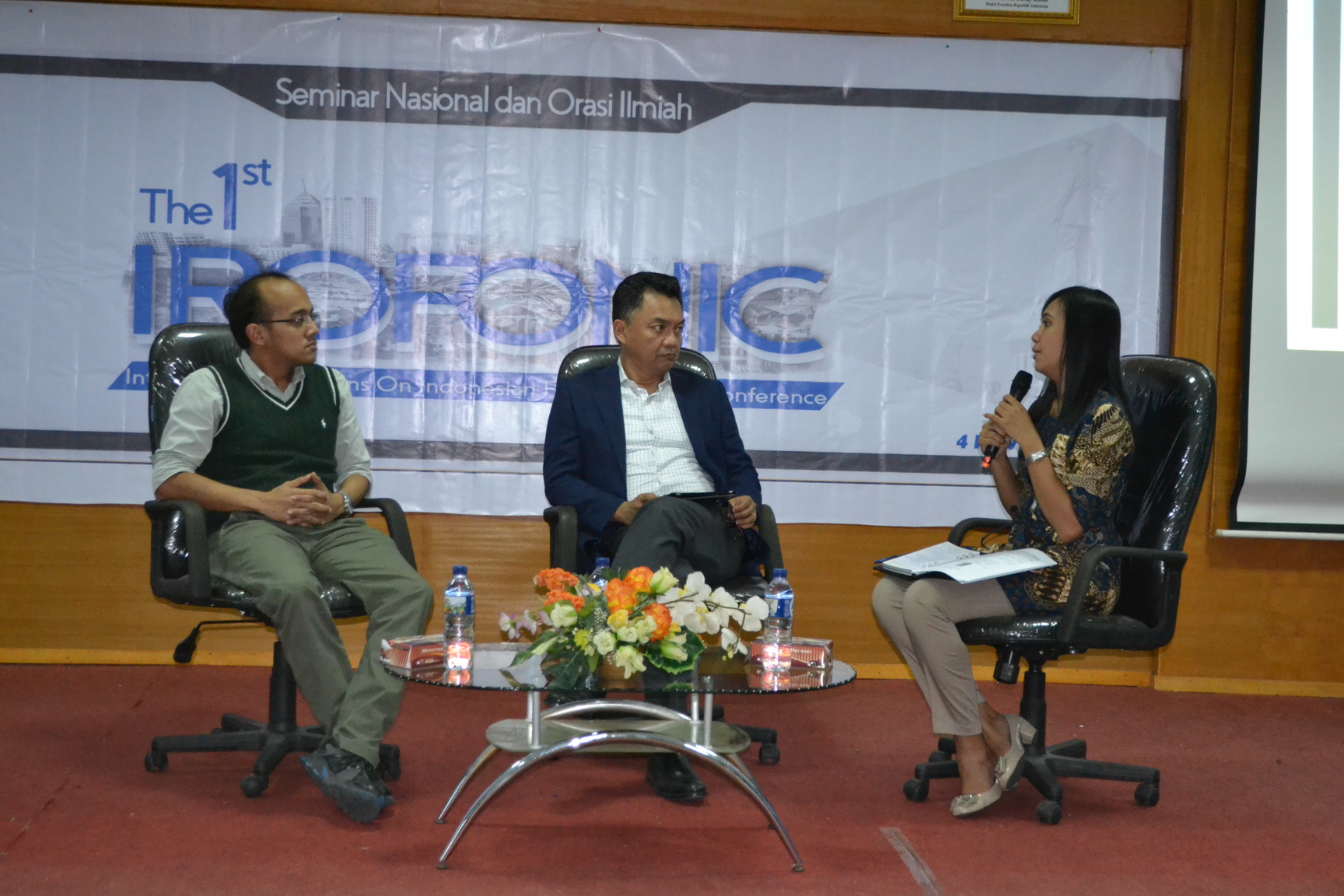 One study program Faculty of Social and Political Sciences UPN Veteran East Java, International Relations held a National Seminar on The First IROFONIC (International Relations on Indonesian Foreign Policy Conference) on Friday (04/11) at the Technopark floor 2. This event was the result of cooperation between HIMATERNAL, LABIRIN, Foreign Policy Community of Indonesia (FPCI), and the Student Executive Board (BEM FISIP).
This national seminar brings Mr. Dino Patti Djalal, Indonesia's former ambassador to the United States and the speaker Mr. Raditya Dharmaputra, Lecturer in International Relations, University of Airlangga. A national seminar itself is one of work program of HIMATERNAL, whereas scientific oration is one of the agenda of the Social and Political Science Festival organized by BEM FISIP. This cooperation is intended that this event will run more optimally and effectively.

A national seminar on the theme "Guiding Fulcrum the Indonesian Maritime Agenda" is because the maritime axis policy is one of the policies that are quite popular during the reign of President Jokowi.
UPN Veteran East Java Rector, Prof. Dr. Ir. Teguh Soedarto, MP reveals that this a seminar has many benefits because the students of HI particular can get two chances, that opportunities for employment or internships and opportunities to improve their academics science. "I hope all of studies can run this kind of seminars which invited practitioners and academics as well, " he explained.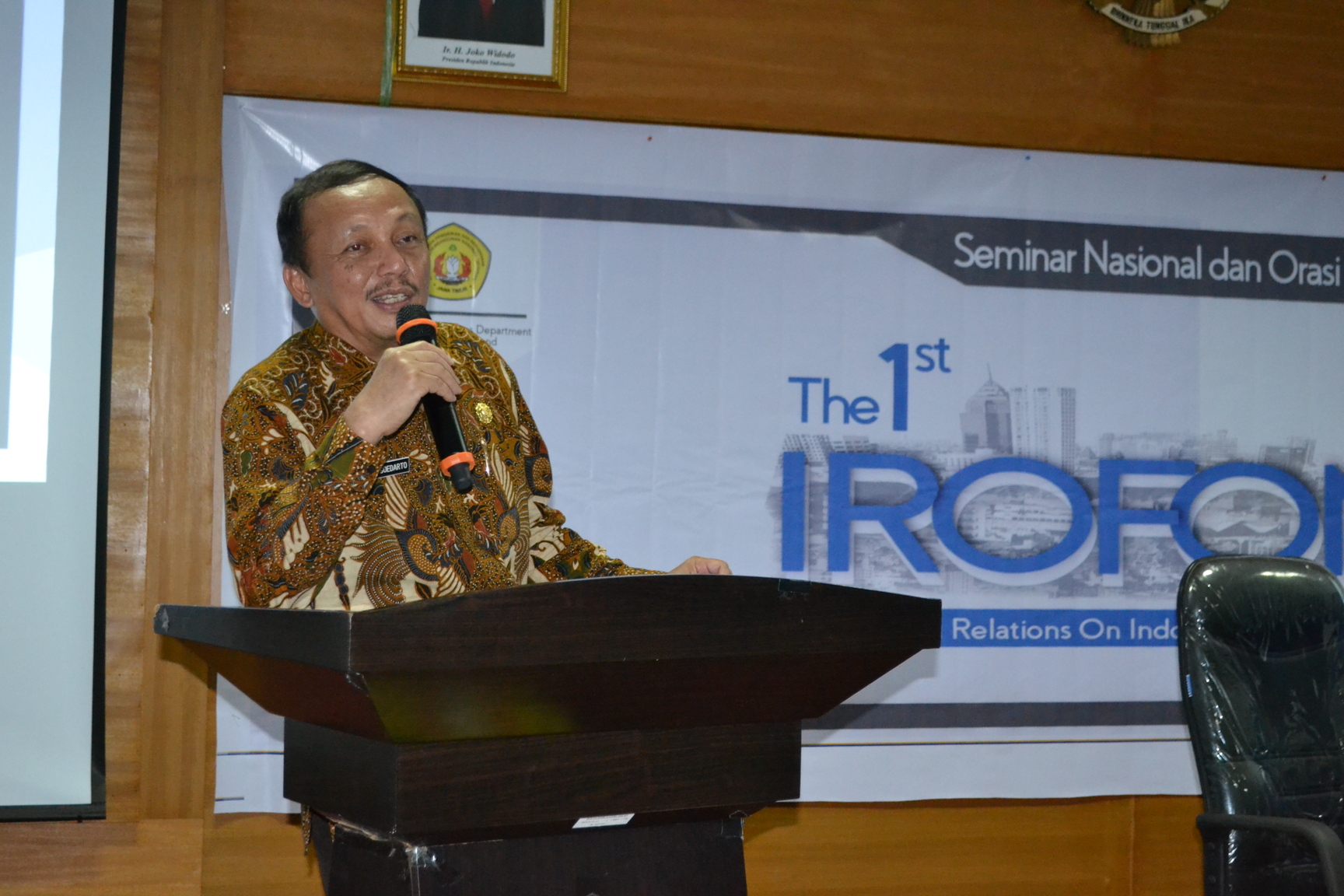 Meanwhile, Mr. Dino Patti Djalal itself is the founder of FPCI. FPCI an organization lovers and actors of HI. This forum bring various stakeholders with many ambassadors, diplomats, the students, and also businessmen. This forum is completed by international trends discussion so that people be able more concerned about the development of the international world. That is the reason why this seminar presents Mr. Dino Patti Djalal.

Former Ambassador of Indonesia for America himself reveals that welcoming both students and lecturers in the UPN "Veteran" Java is very remarkable. By this event, he hopes the healthy spirit of internationalism can be more widespread in Indonesia. He argues that too much nationalism is not combined with internationalism. And he said, as an increasing number people who can see the world more widely, therefore Indonesia be able into a great nation. (niz)